*The full Charity Subscription is donated to the Thanks Ethan! charity, working to eradicate homelessness in our nation's communities
We split the donation received 50% with the homeless charity promoting these Profiles.
What is a

mypersonalresume Profile?
mypersonalresume is an editable 24/7 easy to create and publish, stylish
and powerful online Resume platform
A
Resume Profile

has the following sections
Accreditations

**Fundraiser Opportunity

Career / Employment Summary
Education History
Languages
Hobbies / Interests
Image Portfolio
Influencer
Job Position History
Personal Summary
Profile Image
References
Showcase
Skill Levels
Social Media Links
Volunteering
View Example Resume Profile
Download a one-page PDF summary for posting on Job Boards and Social Media Download Resume Profile PDF
Special Priced

Homeless Charity Sponsored Resume Profile

For a limited time we have reduced our online Resume one-off Homeless Charity Subscription
to ZERO, although we request a $10 donation to the Thanks Ethan! homeless charity
(50% donation is passed on to the sponsor's homeless charity of choice)
Revolut Subscription
$ZERO
$10 is donated to Thanks Ethan!
Charity Subscription
ZERO
$10 is requested for Thanks Ethan!
What is a
Homeless Charity Subscription?
A Homeless Charity Subscription is a
one-off payment for an
online Resume Profile


Thanks Ethan!
Homeless Charity Fundraiser Certificate
We are proud to issue a Changing Lives Certificate acknowledging your contribution to raising funds
Proudly Promoting

Thanks Ethan! - Homeless Charity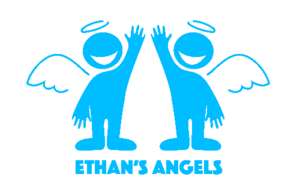 50% donation is passed on to this sponsor's homeless charity,
shelter or food bank of choice
Enhance

your


Career Opportunities


and get a

mypersonalcv today